If this is the first time you have undergone a major renovation or remodeling project or even if it's been a few years, you are probably starting out the process with a little bit of research. Being educated and understanding the plan before jumping in will help you put things into perspective and will make you feel more at peace about the entire process.
We conducted many projects each year on commercial and residential businesses and properties and love to make your home something you treasure even more. Sometimes when moving is not an option or you just can't find what you love out there, it's time to remodel what you have already had. Here are some simple steps on how to plan for a major home renovation or remodeling project.
#1. Make sure you understand your vision.
You probably have an idea of what you want the project to look like when complete but start making notes about the details. If you're looking at a major kitchen remodel or even a complete home addition, write down some of the necessities that you know you want. Perhaps it's an extra dining area, sleeping quarters, half or full bathroom, full-size kitchen island, extra storage space, or whatever it is. Keep notes either on your phone or with a handwritten checklist so that when you speak to one of our contract technicians you have an idea of some of the major points that you want to address. Also, make sure you have a sense of why you're doing this. Whether it's a complete addition on to your home to be used for an aging parent, rental property, or for an adult child or you're looking to expand your home for your own benefit.
#2. Talk about the budget but don't set one yet.
You might think you have a budget but I guarantee regardless of who you choose and where you go your budget will never come out to the penny exactly where you think it's going to be. It's always a benefit when it comes out lower than you expected but chances are, you will have to over budget to compensate for any unexpected items. You may be able to budget out the materials and the labor but if something comes up along the way such as dry rot, mold, outdated wiring or plumbing, or other issues, they will need to be addressed, which could add more to the budget.
#3. Start talking to professionals.
Once you have an idea of your budget and your end goal sit down with a few contractors and see if it's a fit. You'll know pretty quickly on whether or not we see eye to eye on the finished goal or if or just talking to hear ourselves speak. At Viking Construction Group we want to listen to you first and meet your goals with as much clarity, professionalism, and accuracy as humanly possible.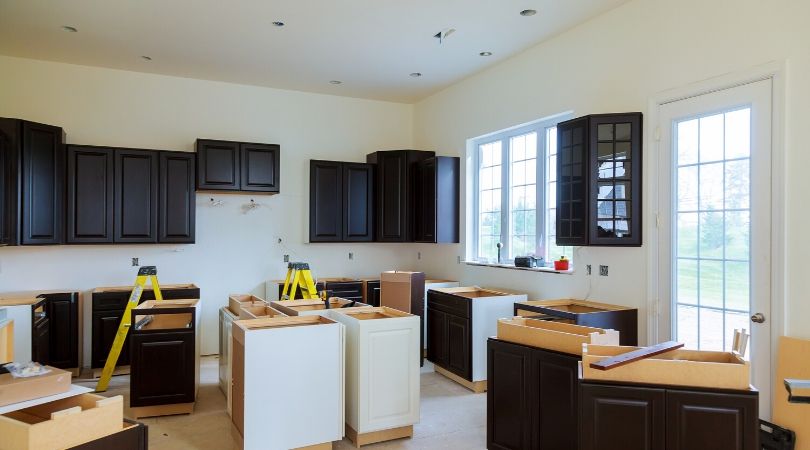 #4. Talk about the schedule.
Do you plan on having this completed in a month or six months? It's important to talk to your contractor about your expectations of time frames and timelines. If you have to order custom items it could put out the finished product several weeks or even several months so being clear on your expectations when it comes to timing is imperative for both the contractor and your finished project.
#5. Prepare for the unexpected.
As with any major remodeling or renovation project, there's always the unexpected. I can't tell you of a project that didn't have something unexpected come along and that's even with hundreds if not thousands of projects under our belt. Every single home is different so every project is different, wiring, electrical, materials, and details are going to be different and because there are so many people involved with the project, preparing for the unexpected can help put us in a better spot to find solutions rather than deal with frustrations.
Related: How to Choose a Contractor for Your Remodel
#6. Make sure you know what you are doing during the renovation project.
Will you need to move out of the house? Will you be able to stay in the house during the project? Talk to your contractor or construction team about the expectations of living in the home during the project. This may or may not be feasible but it's important to understand so that you're not caught off guard somewhere down the line.
With love to help you organize and plan for your next major home remodel. For all remodeling or renovation questions throughout Everett and Snohomish County contact Viking Construction Group.