Living space is at a premium these days, especially in urban areas where it's increasingly difficult to find a place to call home. Consequently, the need to maximize the use of small spaces is becoming a priority and kitchens are no exception. How do you get the most out of a small kitchen? As you get started, know your lifestyle, and choose a designer who will remain true to designing the kitchen in a way that invests in your lifestyle. This puts you on track to have a result that you love. Here are a few great ideas to help you maximize that small kitchen:
Adjust Your Floor Plan
If your space is really tight, you just have to take it from somewhere else. One of the common wastes of space is that area behind swing doors. Get rid of those wherever you can, instead look at installing pocket doors or making it a simple opening if a door is not needed. Taking out a wall can be a great option, but if that doesn't work, cutting an opening that's well-placed can really open up the space. Another important space that's often overlooked is hallways. If at all possible hallways should be turned into standing work area.
Get More from Your Cabinets
Often people are primarily interested in the style of their cabinet doors, but in a tight space, giving more attention to the interior of the cabinetry can be more useful. Traditional wood cabinets usually use more space than is necessary, there are other cabinet systems available these days, built from other materials, that are much more space-efficient. One great example is that type of ultra-slim pantry that fits nicely in places such as that space that's often left between a refrigerator and wall. The island is another popular feature that may be overlooked, because of the tight space, but could be the perfect solution, just put it on wheels. It gives you an extra workspace and if you need that space for something else, just roll it to the side. There are endless options for rolling islands of various sizes and styles.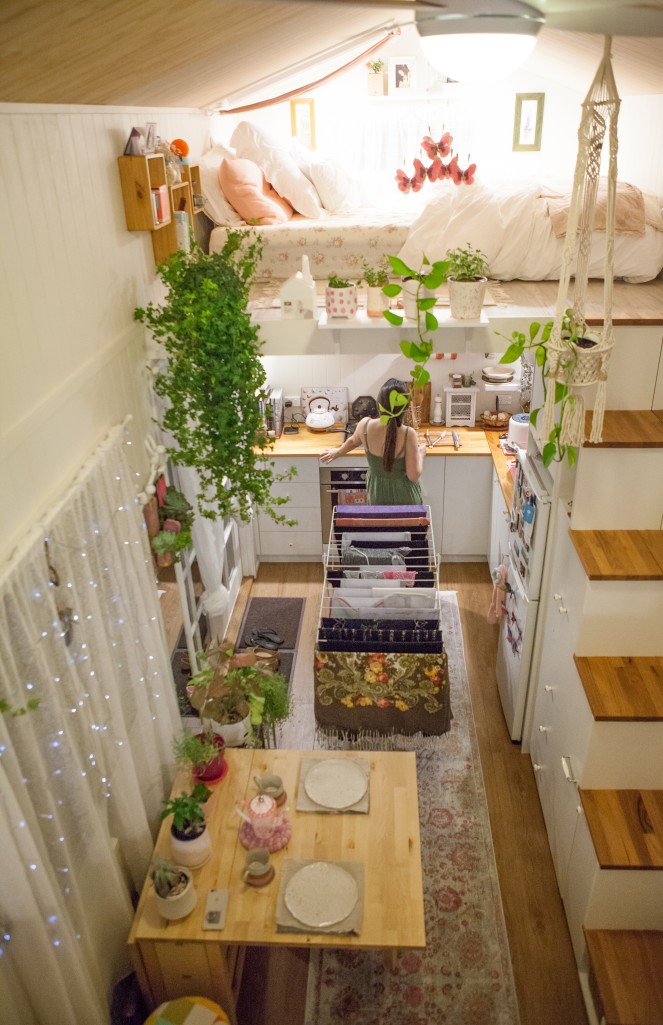 Use Smaller Appliances
Contrary to the past, when there were not many small appliance choices, there are now many high-quality options that can both fit the space and give you the performance and aesthetics you desire. Combination appliances are useful, such as a unit that serves as a microwave and a convection oven in one. The kitchen sink is another feature, that might not get much attention for its simple use, but can come with useful options like a cover that gives you extra workspace when you don't need a full sink. Another great idea, is putting certain appliances and other areas, for example an upright freezer they fit in the laundry next to a stacked washer and dryer.
Transforming a small kitchen may seem daunting at first, but with expert designers and contractors and a wide variety of modern kitchen solutions available, creating a kitchen you love is possible and a good investment, maybe even fun.
If you enjoyed this post, you might like these: