Building a brand new home gives you the freedom to customize and pick out every detail. It allows you to put together a place that you chose and will love. Once your home is complete you will want to move in and continue to truly make it your own. Here are some ways you can convey your personal style in your home décor.  
Paint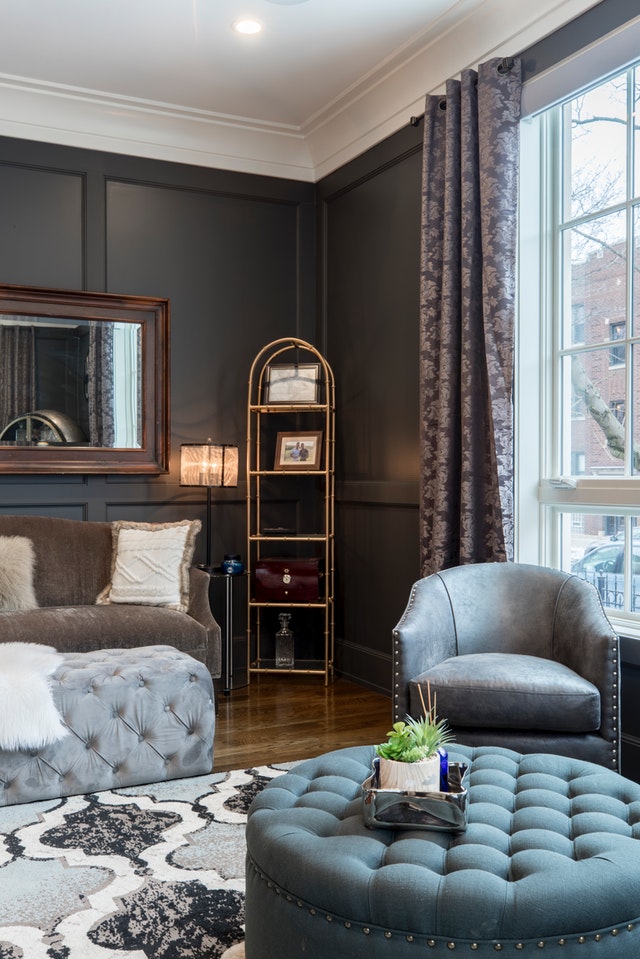 Color is a powerful thing. Color can bring to life and help tell the story of your particular style. It can evoke a certain mood and set a tone for a room or space. Paint colors don't have to be limited to just walls, it can be used to add character to several different places including cabinet doors, cabinets, stairs, your front door, and even furniture.  
Wallpaper
Bring instant custom style into any space with wallpaper. Wallpaper is making a big comeback in the home style and trend market. You can keep it simple by adding textural and visual interest with a neutral color or you can go bold and dramatic with statement-making colors or metallic patterns. Do a whole room or just a small accent wall.  
If you are not up for the hassle or permanence of wallpaper you can use painting techniques or stencils for a faux wallpaper. 
Hardware
There are several thousand different hardware choices for cabinets and drawers. You will be surprised at how a simple drawer handle or cabinet pull can bring your sense of style to the kitchen or a bathroom. Choosing your favorite door knobs can also bring your personal touch into your home.  
Lighting 
Not many people realize what lighting can do for a room. We all know that it is necessary, but what we may not realize is how it adds style, warmth, and even a certain mood to a room. Make a room your own with artistic light fixtures, lamps, stylistic light bulbs, or even smart lights that change color. Lighting is a great (and stunning) way to personalize your home.  
Faceplates
Add just a touch of character to a room with special light switch and outlet covers. You don't have to go with the basic white or the one that matches your wall. If you have a formal living room with metallic accents for example, you could do a mirrored faceplate on the light switches.  
Window Treatments
Add life and color to a room by simply putting up curtains. You can change the whole mood and style of a room just by switching out the curtains. Looking for something bright and cheery? How about a yellow curtain with a classic white pattern? Or Yellow flowers? Want a more luxurious and sophisticated feel? Try a solid jewel tone.  
Knick Knacks and Art
No room is complete without your belongings. A home does not truly feel like it is yours until your stuff is in it and set up. One of the easiest ways to bring a personalized style into a room is with art and decorative items. Maybe you have a souvenir from a trip that tells a story of fond memories. Maybe you want your new room to look like a beach haven and found the perfect piece of ocean art. It all helps bring the room together in a style you picked out.  
Create an Outdoor Living Room
Your personal style doesn't have to be limited to inside the walls of your home. Make use of that new deck or patio to create an outdoor space you will want to invite friends over to hang out in.  
At Viking we love to help buyers put together their dream home, one that reflects their personal style. Check out our portfolio or contact us anytime to get started with pre-construction homes in the Northwest.  
Great posts: