Shared office spaces are becoming more and more popular in the commercial real estate world, especially here in the Northwest. One company, that works as a provider of rentable shared office space around the world, WeWork, has just opened up its fourth Portland shared office space location.  
This is the company's first shared office space building on Portland's eastside. The new building occupies three floors of office space located on NE Holladay Street. This location is congruent to many other WeWork spaces featuring warm tones and bright color pops, milled wood shelving, and green plants everywhere.
Other fun features of the space include a rooftop terrace with views of Forest Park, and an exterior basement level patio of which a giant 74 foot mural by artist David Rice is the focal point.  Interior design features pay respect to the building's neighbor Music Millennium with the use of brickwork in desks and counters that nod to Music Millennium's exterior as well as hanging vinyl on the walls. Records from East Burnside Stalwart including Billy Joel and  Johnny Cash are displayed prominently.   
The building just opened but already has some tenants including Lark Academy. Lark Academy is a brand new non-profit high school that is excited to use this new and innovative space to teach students and help enable them to have a good grasp on what the working world around them is up to and how they may see themselves in it in the near future.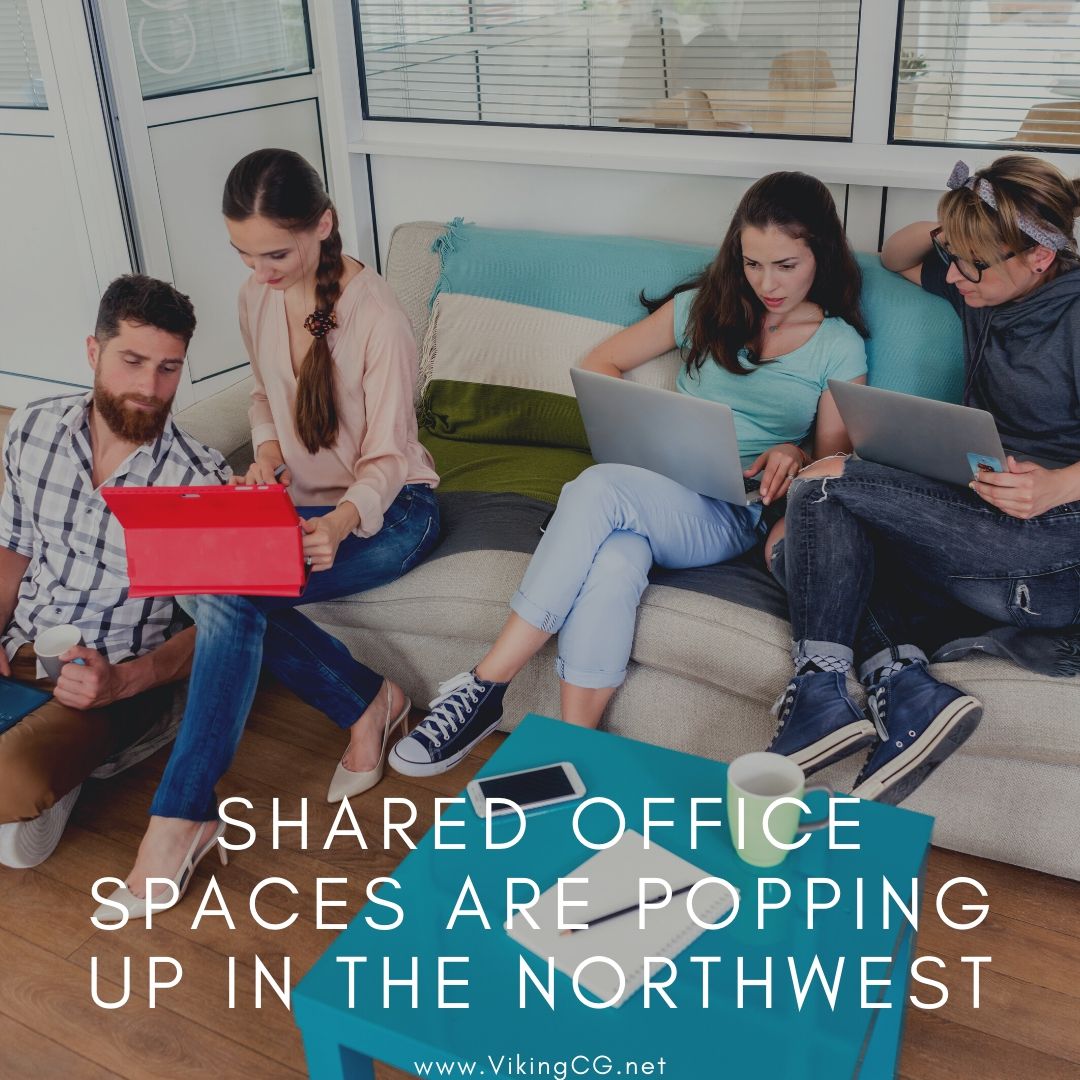 The founder of Lark Academy says, " Our core mission is to empower future innovators, designers, and entrepreneurs to become the global leaders and creators of their generation. We could not think of a better place to do that than WeWork….. Our values are so aligned, it seems like the perfect place to engage our students in what the working world can be," in her statement to the Portland Monthly.  
WeWork is appealing to several different types of companies from startups to one-person businesses, to companies wanting a better environment for employees. There are flexible rent, office, membership, etc. possibilities within WeWork shared office environments. Becoming a Hotdesk member at the NE Halladay building in east Portland will cost $360 a month. This Hotdesk membership allows its members to set up and work from any WeWork location around the world. This would include any of WeWork's offices in 140 cities and 37 countries, including the other three Portland locations and several Seattle and L.A. locations as well.  
With the rate of shared office spaces popping up around the world this could be the new way smaller companies, and maybe a few larger ones do business.  
If you are looking to renovate a northwest office space to adjust to your company or tenant needs please contact us anytime.