There I said it. We are grossly under developed with new housing.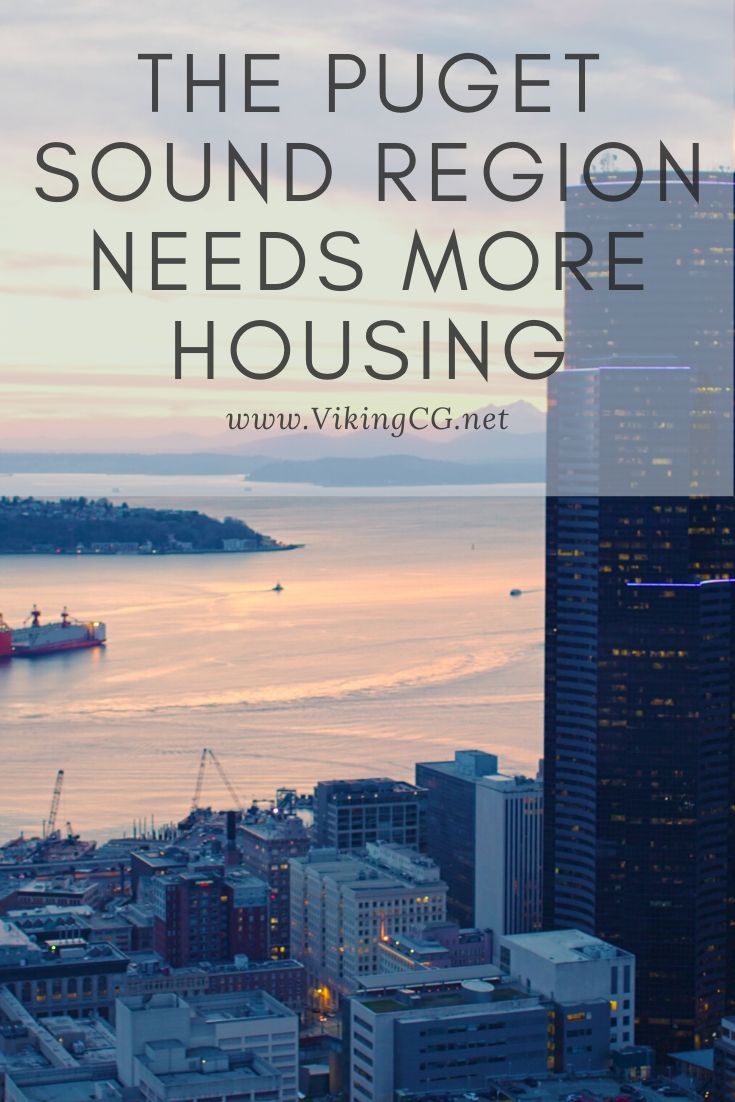 In a recent article by the Puget Sound Business Journal, the Puget Sound region not only needs more housing options but more diverse housing options that are affordable to current and future residents.
The Puget Sound Regional Counsel states that our four county metro area is expected to add nearly 2 million more people by 2050 and with that comes 1.2 million more jobs. Obviously, housing is an issue. Our population is rising and there needs to be a clear plan for building new housing developments. However, it seems that only the Uber elite or high income grossing residents of downtown Seattle are the only ones capable of affording Seattle home prices. More and more people are moving north into places like Everett, Lake Stevens, and even Arlington. There needs to be more modest homes in affordable communities as well as properties close to jobs, schools, parks, and transits.
Nearly all city Council members throughout the Puget Sound region feel that this is an issue but how are we going to accomplish it? Companies like Microsoft understand the importance of fair housing and local communities and labor leaders like the Washington state Labor Counsel understand how critical it is for working families to be able to afford modest housing. Green organizations are adding more diverse housing in various places throughout the region but is it enough? Many organizations advocating for older adults were seniors are calling attention to those struggling to find housing options suitable for retirement and younger people are concerned about not having enough housing choices to meet their needs, especially right out of college or when entering into the workforce.
It's clear that legislators and lawmakers need to come together to discover new ideas to increase the supply of housing where it's needed most. This doesn't mean a new housing development out in Gold Bar but closer to Redmond, Bellevue, Factoria and Shoreline. Here are some solutions.
Housing needs to be accessible to accessory dwelling units were cottages as a housing option to increase home choices where families actually want to live.
There needs to be a variety of home choices that fit more people's needs. This may mean more triplexes and fourplexes in larger cities and duplexes in neighborhoods that were previously limited to single-family homes. More homes on a parcel could enable property owners to build more affordable options.
However, some groups still resist new housing and more laws and rules as well as regulations mean that only more expensive homes can actually be built. This is pushing affordable housing out of the reach for many renters and buyers. New housing must be a more regional issue with local solutions. Not just pushing people out of the county but working together to create housing solutions for all.
We at Viking Construction Group love partnering with local city councils and community members to build affordable housing and options for those moving into the Everett, Lynnwood, Marysville, and Lake Stevens area. If you're interested in learning more about our construction process feel free to give us a call at any time – 425-286-8131
More Articles: